Brixistanthing became Clapham, Tooting and more
Created by Veronica H on 8th May 2017
My current district, Clapham, was previously in Brixistanthing which was created in a split of Wandlething. The groups which made up these Things came from Tooting, Earlsfield, Colliers Wood, Raynes Park, Wandsworth, Mitcham and Balham - all in south London.
According to the history page in the trail by Henry Fair (Koodoo), Brixistanthing formed the first Supporters Council and attended the first overseas camp in Mannendorf, Switzerland in 1934.
1: Brixistanthing Group Photo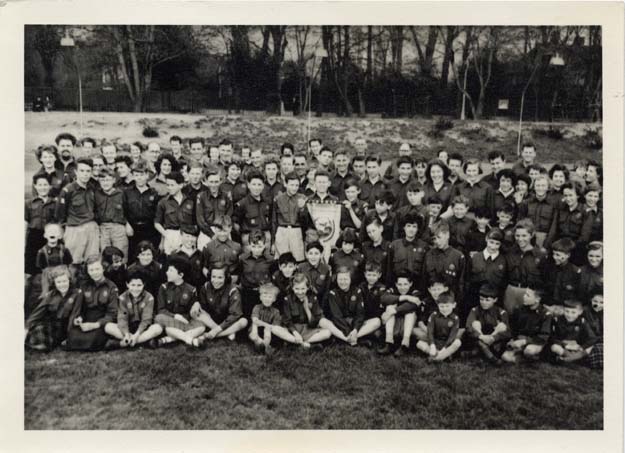 2: Some Notes on History of Brixistanthing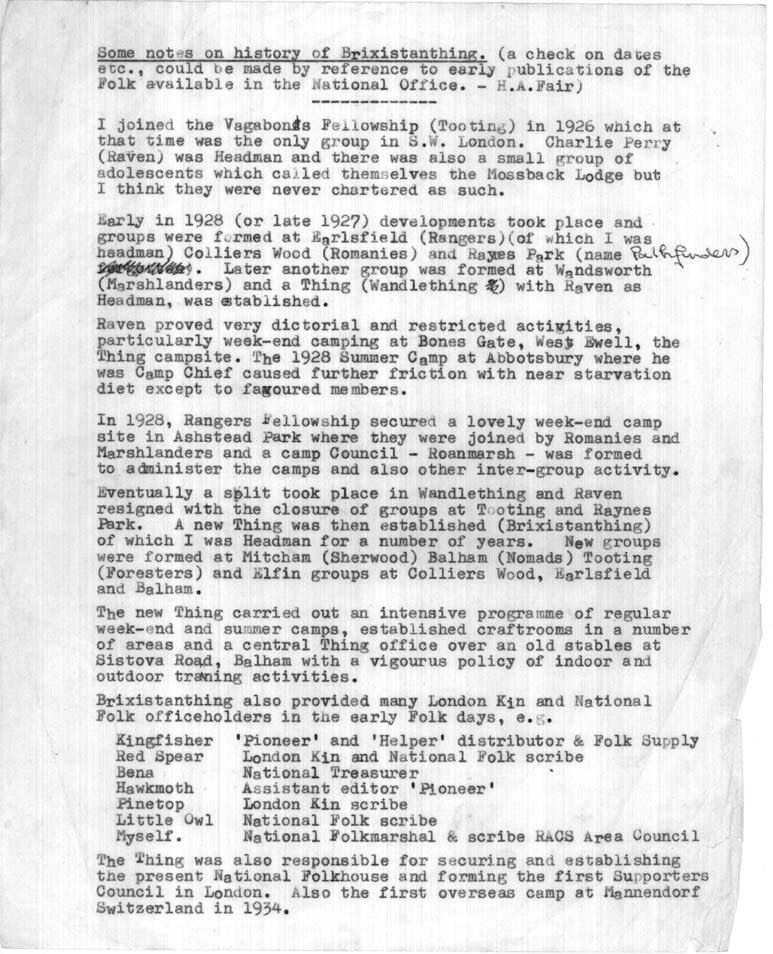 3: Burntwood Elfins Dancing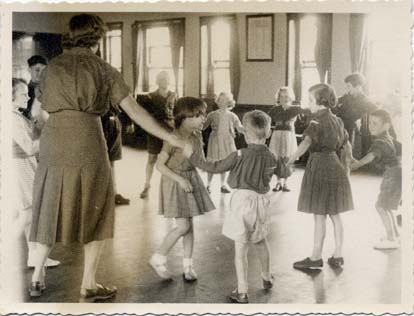 On one occasion Burntwood Elfins danced for Mrs Mary Wilson, wife of the then Prime Minister, Harold Wilson
4: 50th Anniversary Banner, Burntwood Elfins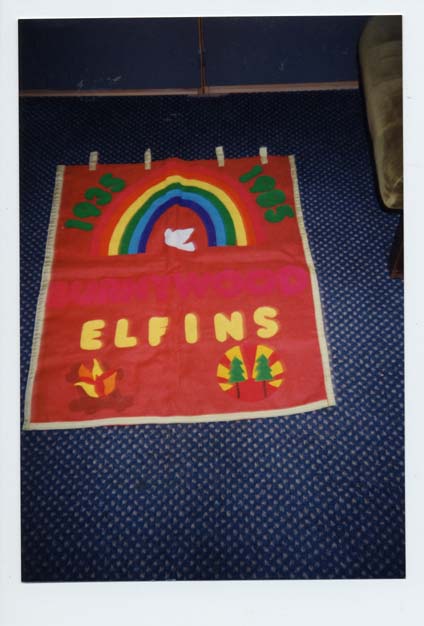 5: Burntwood Elfins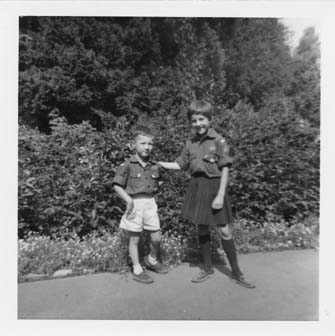 6: Photo of Burntwood Elfins, Tooting, Co-Op Day Parade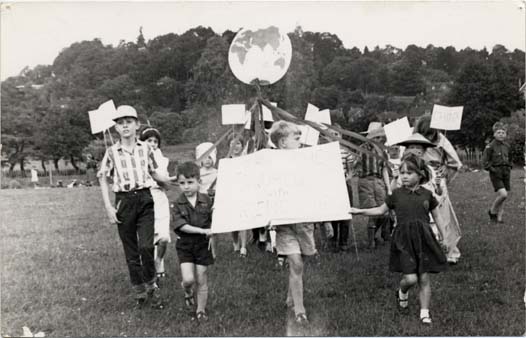 7: Burntwood Elfins' Certificate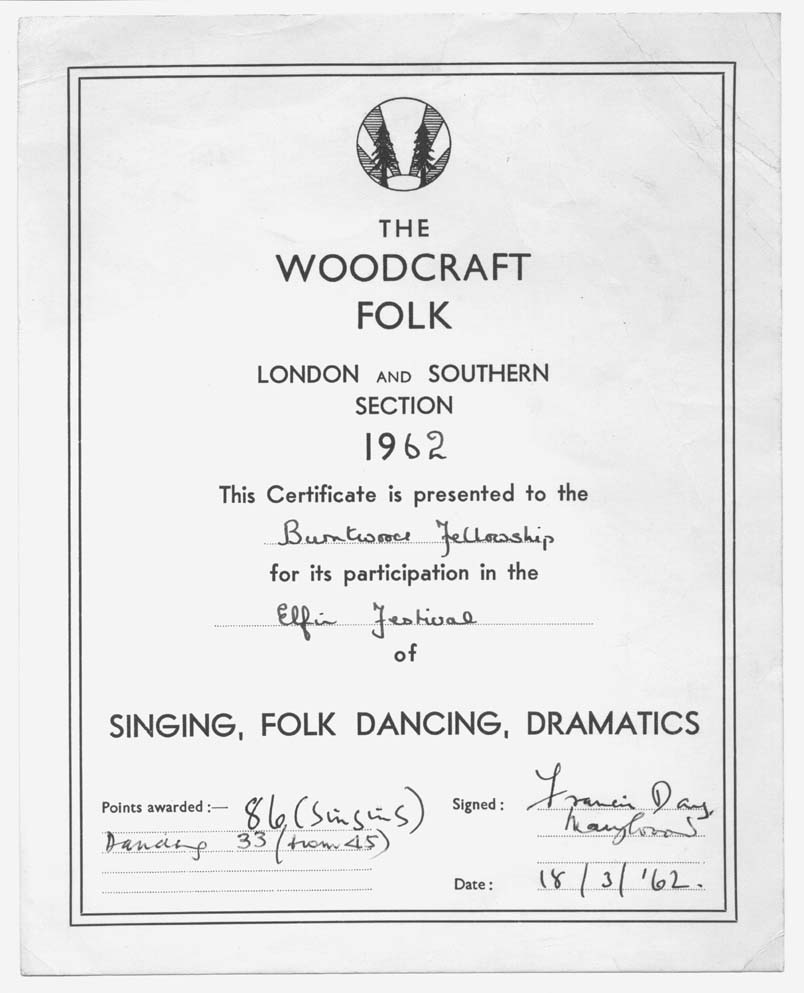 8: Peace Rafts in Battersea Park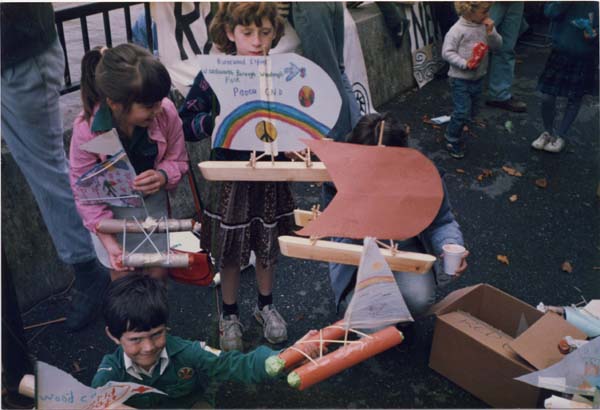 9: The Charter of the Woodcraft Fellowship, Wandle Folkmoot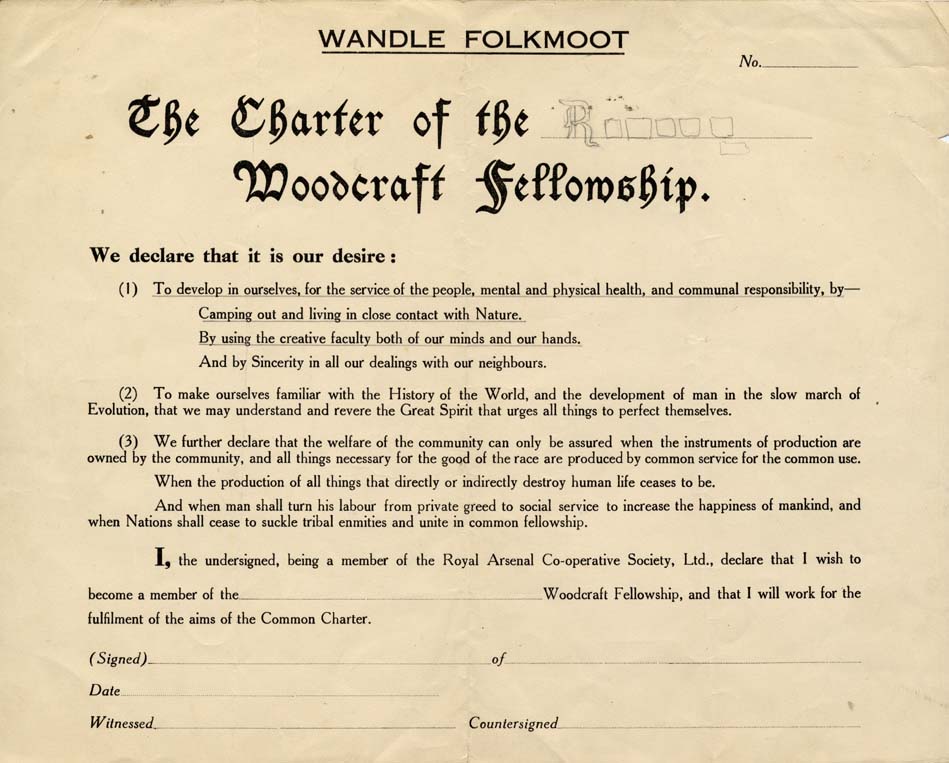 10: Trophy to Bill Ballantine From the Clapham and District Woodcraft Folk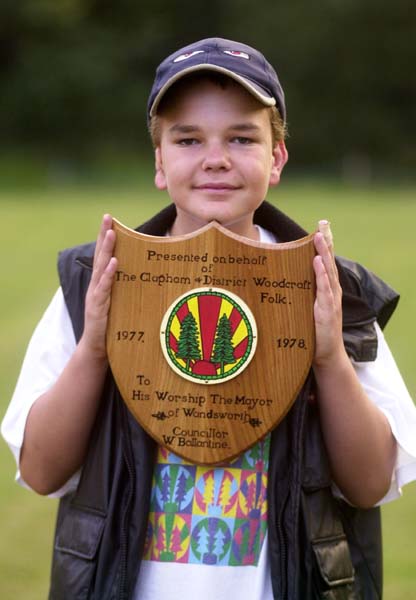 11: 'The Beehive', Vol.1. No. 1, September - October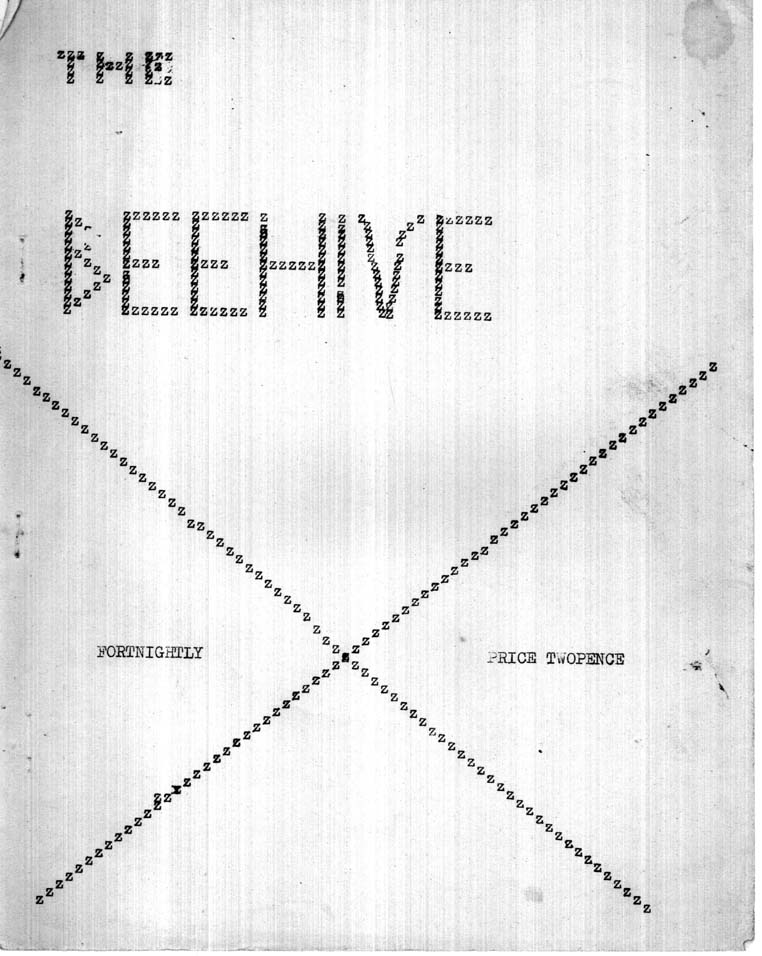 12: Landscape Painting of the Woodcraft Folk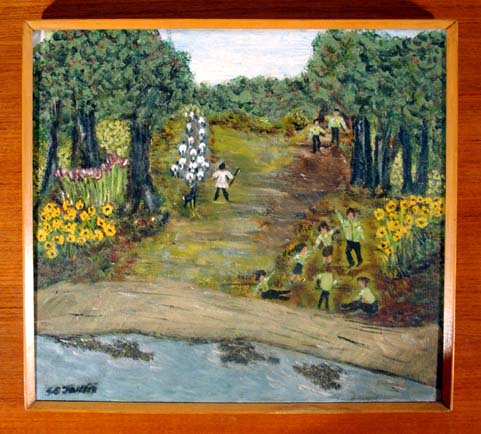 13: The Rangers Woodcraft Fellowship LogBoke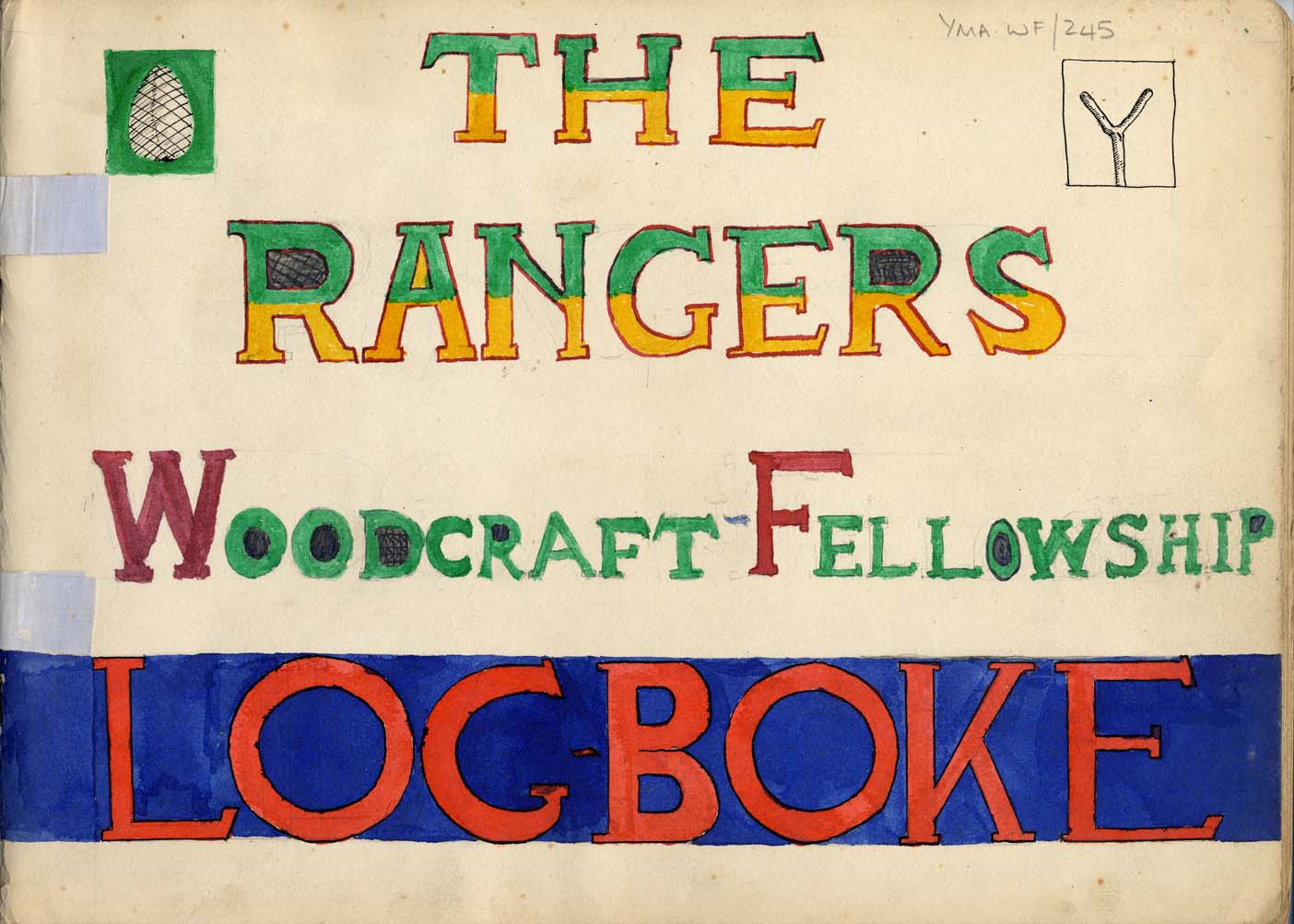 This 39-page hand-written and hand-drawn book is a lovely illustration of how much education Woodcraft Folk was imparting to children in the past. Have a look at the whole thing by searching for Rangers.
14: Will You Help?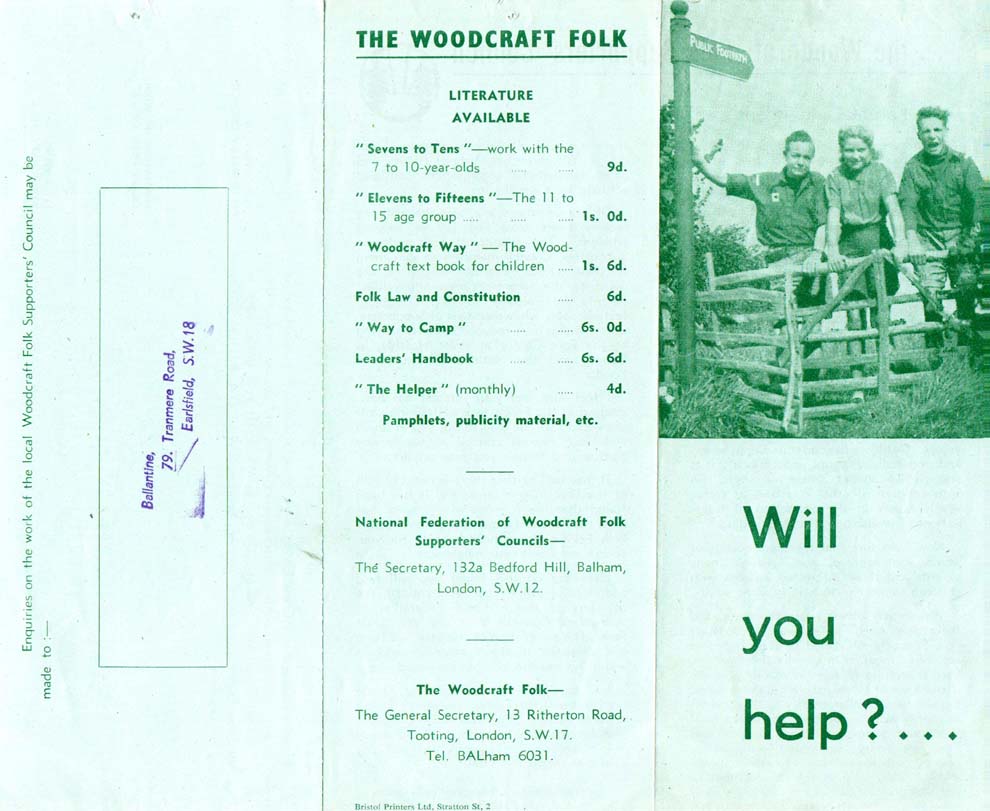 15: Photos of the Folk's First London Folkhouse and National Office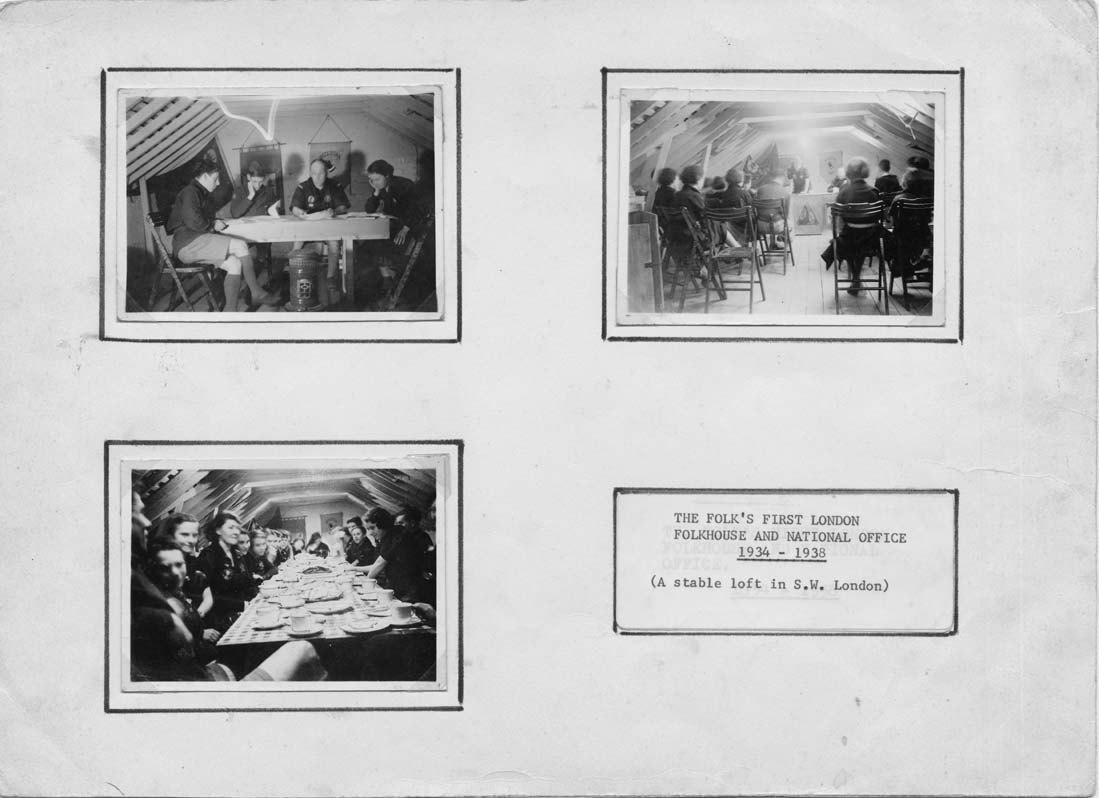 I believe this was in Balham.
16: Advertisement for 'A Grand Exhibition and Demonstration', Brixistanthing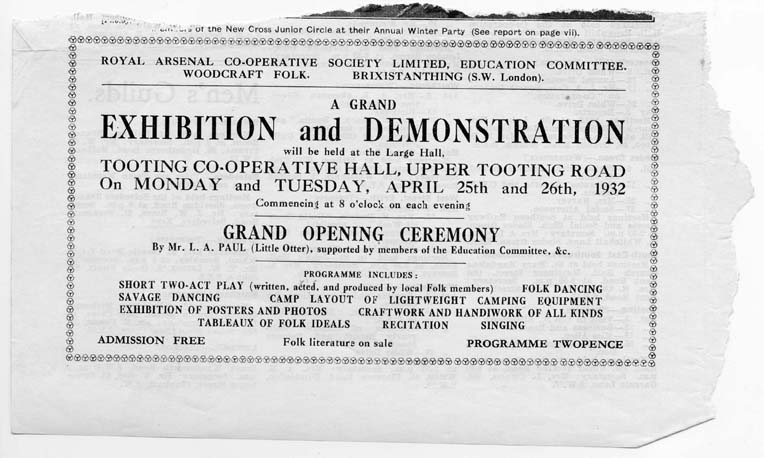 17: The Woodcraft Folk, Tooting and District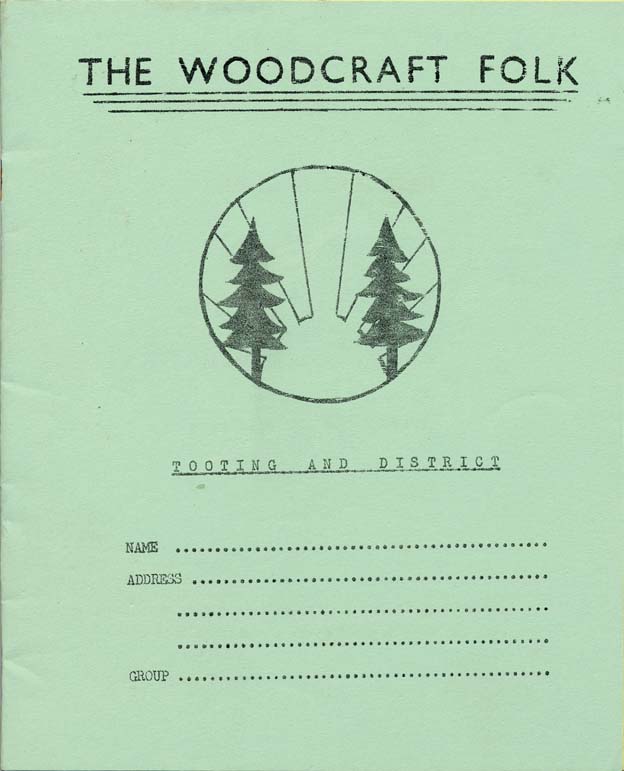 18: 'Helper', No. 4. Vol. 4, July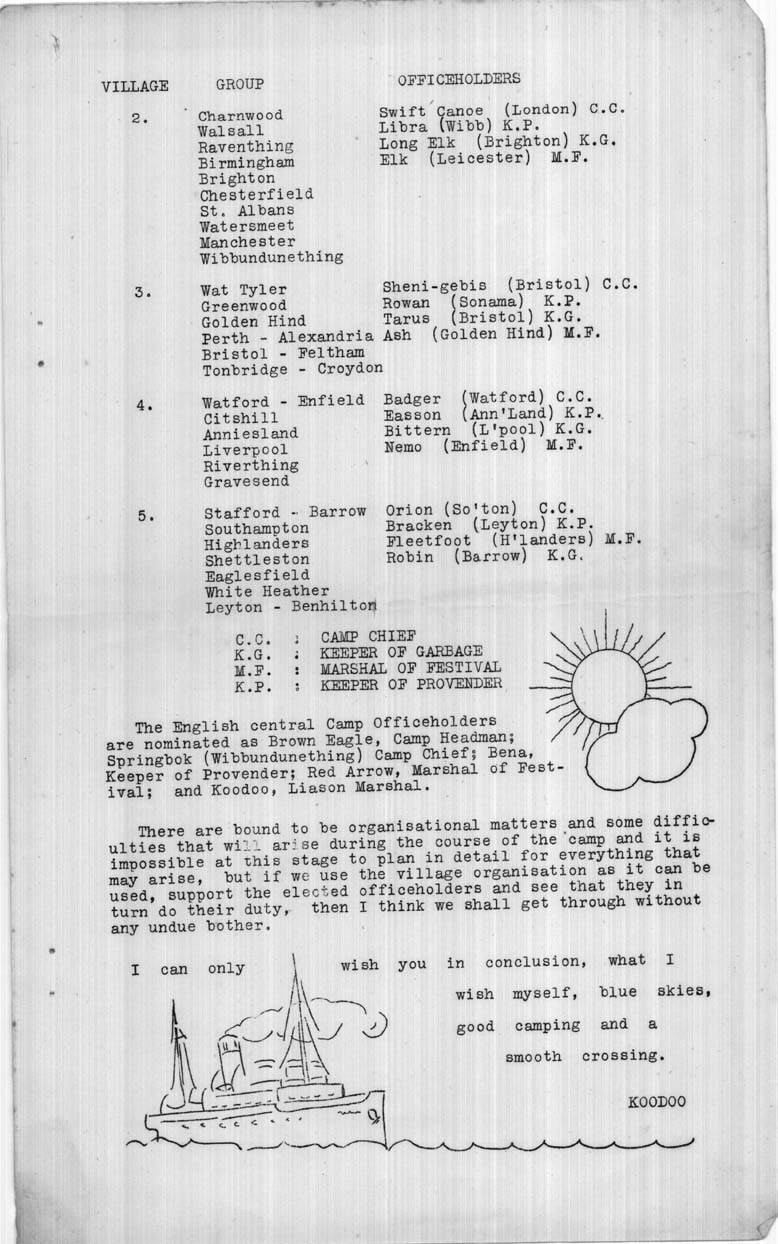 19: Woodcraft Folk Reports and Accounts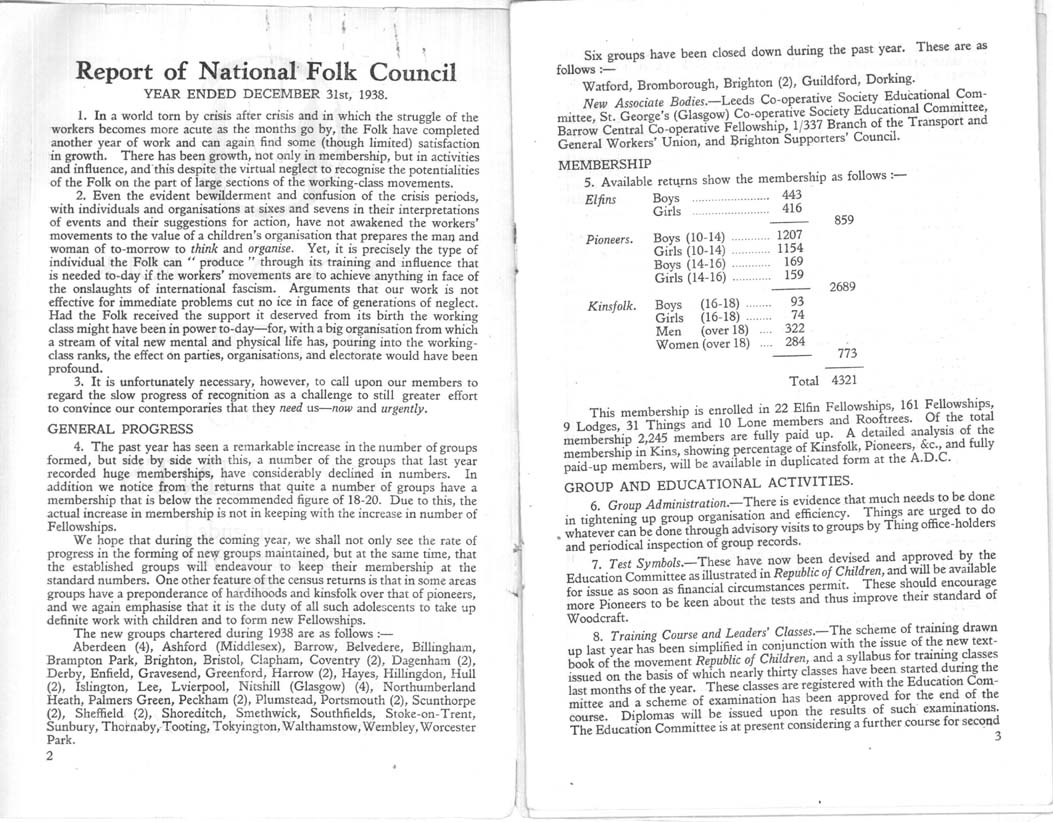 20: Reminiscence on Support to Refugees