There are two main types of registered user on the site: members and administrators. Members are able to add archive memories, create archive trails, edit transcripts and contact other members on the site. Administrators can do everything that members can do and in addition can add and edit archive documents, manage transcripts, select featured content, edit site information pages and manage other users.
Logging In
Click on the LOGIN button in the navigation bar. You can either login with your own Woodcraft Folk Heritage website account or with an existing Twitter or Facebook account.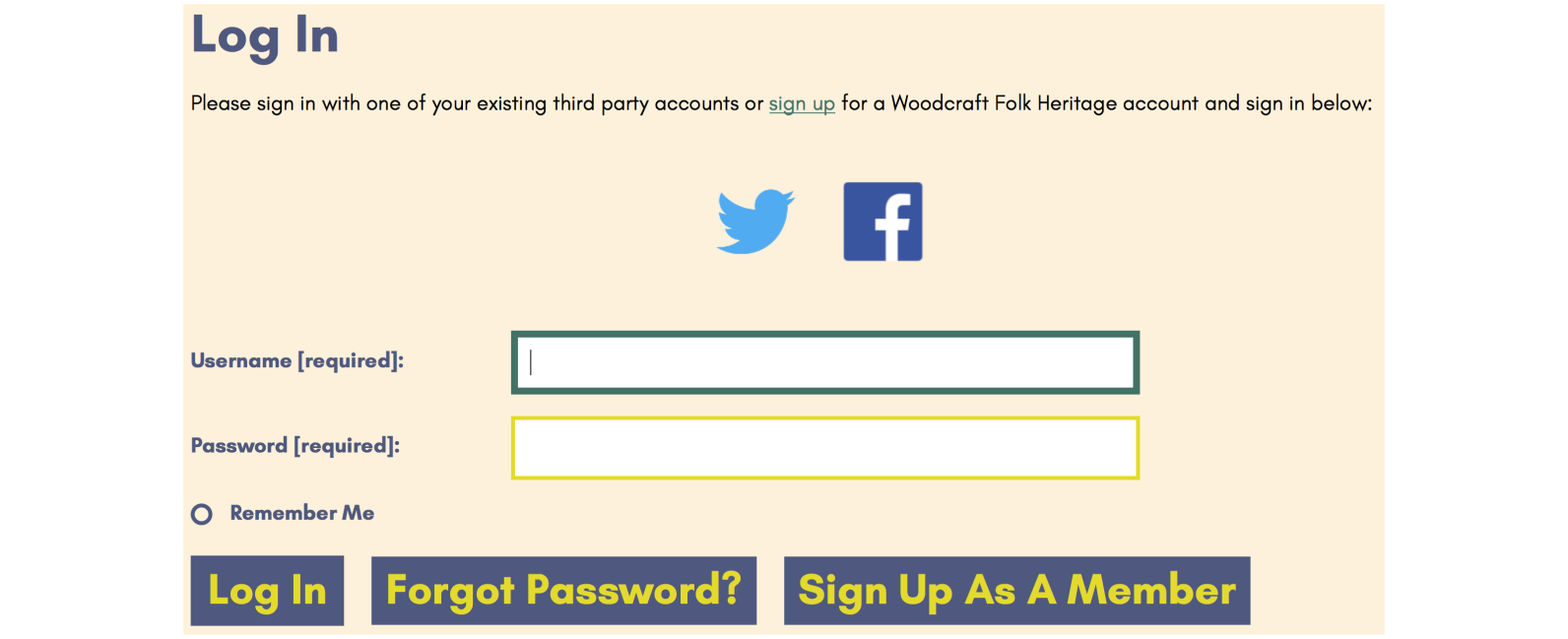 If you have Woodcraft Folk Heritage website account, enter your username and password and click the LOG IN button.
If you want to use your own Twitter or Facebook account, click on the appropriate badge for your account. If you are doing this for the first time you will be automatically asked if you wish to join the Woodcraft Folk Heritage website and, if you agree, an account with the website will be created and linked to your Twitter or Facebook account.
Creating an Account
If you do not have or prefer not to use a Twitter or Facebook account you can create your own user account on the Woodcraft Folk Heritage website. Click the SIGN UP AS A MEMBER button and fill out the registration form.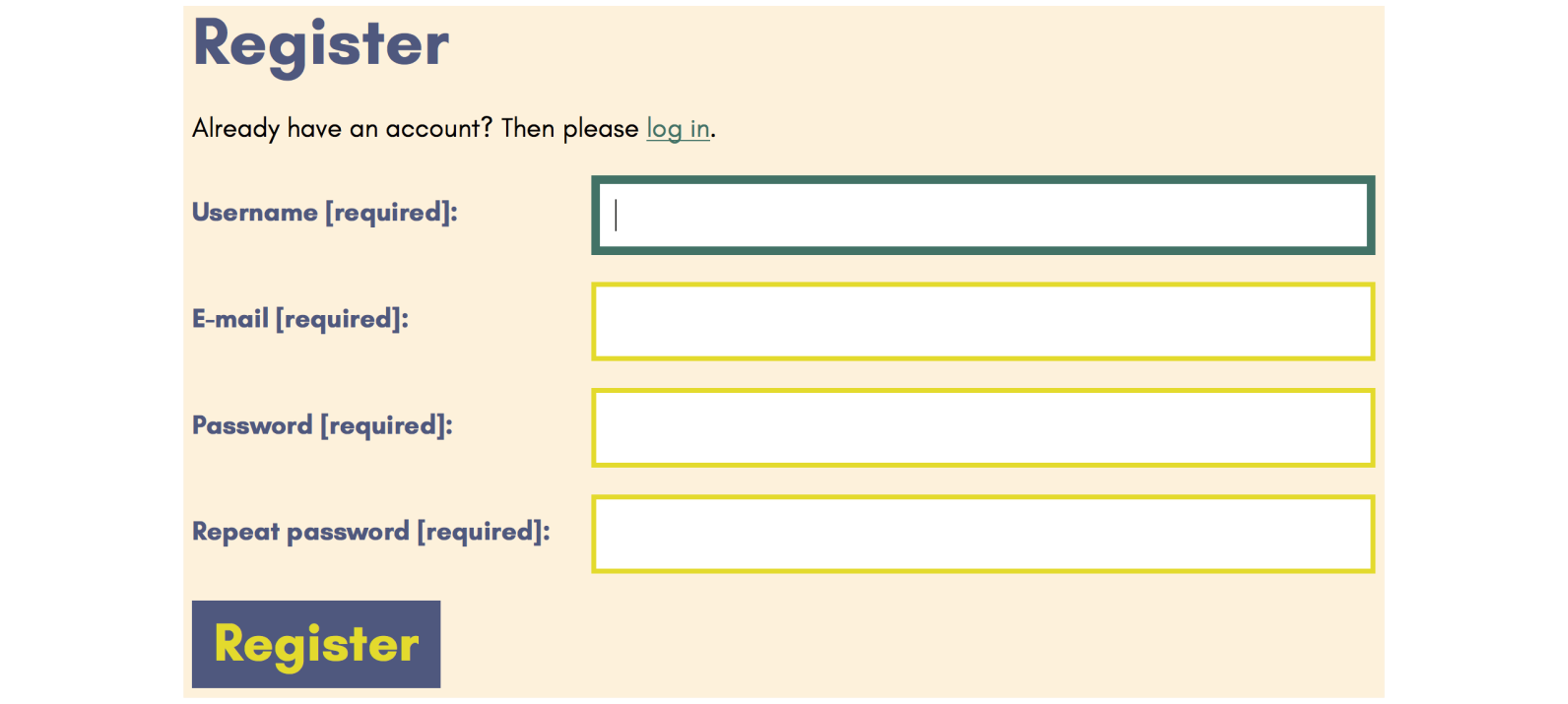 After registering, whether by social media or a new account, you will receive an email from the site asking you to confirm your email address. If the email does not arrive please check that it has not gone into your junk folder. Click the link in the email to confirm. This will open the site in your browser. Click the CONFIRM EMAIL button. You will now be able to login to the website.
Note: Each user must have a unique email address and the same email cannot be used by different user accounts. If someone wanted to have separate staff and member accounts, for example, they would therefore have to create different accounts with different email addresses.